The second of two Safe Response pieces that I was asked to write.
---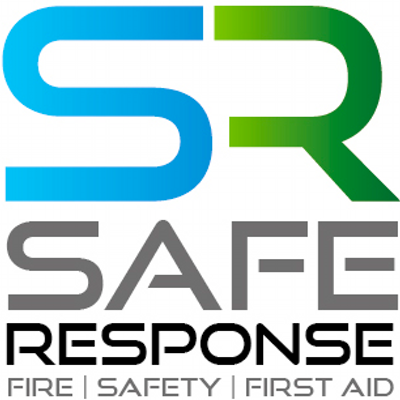 Safety. It's not a concept that one can treat lightly or flippantly.
At Safe Response, we've placed our focus first and foremost on safety, and secondly, on modernising safety practices, to ensure that what's taught is relevant, useful, and does more than tick a few boxes on a company's checklist of compliance regulations.
It's easy to be flippant about safety and crisis situations and think "it'll never happen to me". Until it does. And it will. And when it does, what will have been more useful: attending a seminar a few hours long, or having had reinforced training and education to ensure a disciplined and methodical response during a moment of extreme pressure?
It used to be, traditionally, that how Australians learned about safety was through something as simple as listening to a story.
Seriously.
Not quite your campfire tale. Maybe it was at an RSL, or maybe at some glitzy event where a veteran of a war is brought up to speak. Maybe it's even a family member. And they'd go into as much – or little – detail about their experiences of how they dealt with a fire, a robber, a car accident, a war zone. Audiences would listen, and be expected to learn from that one-directional transferal of information.
That doesn't work anymore, if it ever did in fact really work. It's not enough to expect people to learn. We need them to be trained. To have undergone routine practice. To know how things work, and know what to do each step of the way.
At Safe Response, we've produced an innovative and holistic approach that covers all aspects of workplace safety and safety management. We focus intently on high level management skills, bottom-end exercises, and user experiences. It's not enough to say that a person listened, took notes, and checked a few boxes to indicate they attended a seminar.
That's not good enough anymore.
Which is why we continue stressing the importance of modernisation, of modernising the safe response system. We want to go beyond book training, or simple seminars or lectures, to the tangible, to experience, practice, training.
For Safe Response, best practice entails a long-term plan, that involves drills and exercises, training, emergency control organisation, training schedules, emergency procedures, and emergency planning. And to make such an approach worthwhile means putting at least a three-year plan in place. Otherwise –what's the point? Safety should be taken seriously. After all, people don't complete one driving lesson before receiving a full license, do they? Of course not. Why should training be any different?
As a business, our goal is to engage businesses who understand our value proposition, why our services matter, and who value a relationship with us that involves us managing, assisting with, and complementing business continuity objectives.
We're Safe Response. We're not kidding around.