Back in 2019, a friend recommended me for a weekend gig that involved attending and covering an SAP conference in Sydney. Being completely curious and interested in what this would entail, I said "yes". So here now is the third of three articles produced for Inside SAP.
This piece was published on 28 March 2019.
The original piece can still be read on the company's website.
---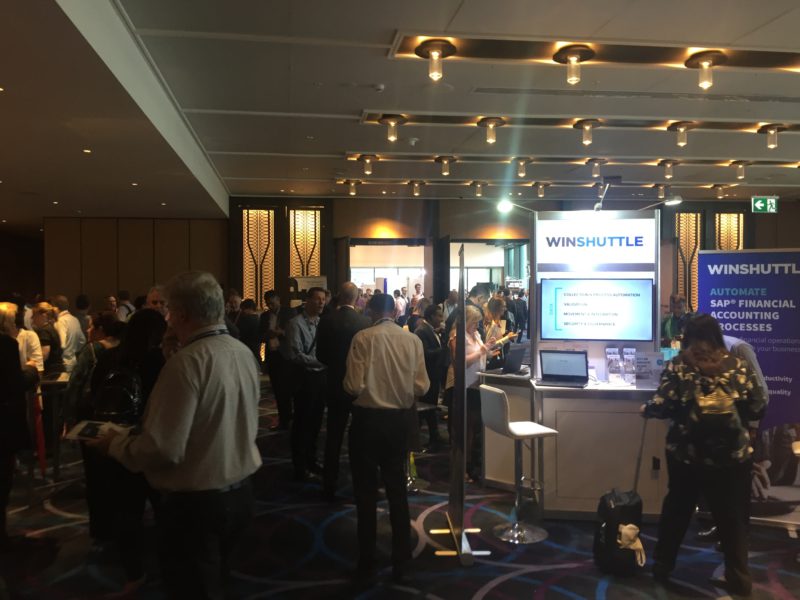 Ilya Popov shares his thoughts on attending Sydney's Mastering SAP 2019 conference.
As with every conference of this scope, there were more presentations and people to meet than it's humanly possible to do within a specifically allotted amount of time. Luckily, we were able to ultimately meet, shake the hands of, learn from, listen to, and even interview several people.
It's easy to forget that these yearly gatherings would not be possible without the tremendous background effort of the organisations involved in helping these events come together. The Eventful Group spent nine months preparing alongside organisations, speakers and venues to make it happen, and the entire event went down without a hitch and ran like clockwork. That's no small feat. On behalf of everyone at Inside SAP: THANK YOU!
The Eventful Group did not operate in isolation – they had the help of their sponsors and partners, including Diamond Partner, EY. Standardising procedures, improving workflows, submissions methods, programming bugs, information at this conference is of benefit to every single Australian SAP user.
But what did Inside SAP think?
Well. Change certainly came up a lot. A considerable amount of time was spent discussing the human factor. How do we get people on board? How do we help others understand change? How do we train up people who're in the latter half of their careers and need to learn new protocols and procedures? How do we explain the importance of cybersecurity to them?
Casualisation is another matter of concern. Australia's economy has shown an increased number of employees working casual hours due to a variety of needs. SAP's staff, particularly at Fieldglass, stressed that the permanent workforce is going nowhere, to the relief of many. But do expect to see more contract positions come into existence, for short- to medium-term projects – particularly for those initiatives that require skills from overseas.
And finally, there was the concern around communication. Particularly around employee layers within organisations. Whenever change occurs, it will be important for any organisation to have those who readily embrace change, those who are hesitant, and those who question its need. Each of these three social divisions can be of benefit to each other, to ensure that fools don't rush in where angels fear to tread.
It's important for co-workers to have a mutually beneficial back-and-forth dialogue, and to teach and train one another. Particularly when dramatic new changes occur – in such instances, the importance of having enthusiastic employees willing to convince their co-workers of the merits of change is vital.
In the words of Richard Hunt, Managing Director of Turnkey Consulting:
"In my experience these events can often be overrun with consultants and vendors but at this one I saw a real commitment from client teams who were there to learn and network. So hats off to the organisers!"
Change, education, communication, all of this leads to well-oiled organisations ready to face the future and ready to engage with changing security protocols and measures, and thus expect the same level of compliance from any and all partners and supply chain partners.
-Ilya