This was such an unlikely project. A few mutual connections led to me being asked to provide some content for a safety company in mid-2017. This led to me driving down to Minto, in southern Sydney, and visiting an enormous warehouse that looked for all the world like an amusement park for adults, and run by an owner who was the spitting image of Clark Kent, and just as soft spoken. Two hours later, I walked out dizzy with concepts and ideas that I might not have encountered.
A few weeks later, I submitted a few pieces, as requested, for eventual use by the organisation. I don't know if any of my work ever made it up on their website or elsewhere. But that's okay. It was a terrific experience to do something new for a terrifically polite and passionate chap.
---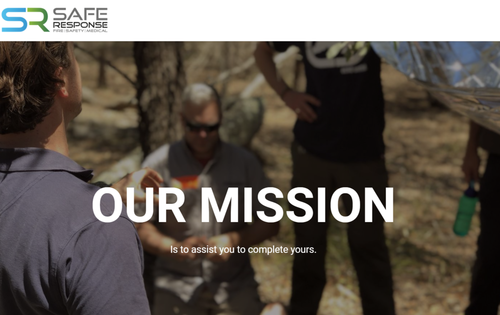 A few years ago I was driving home from work – I was knocking off a bit early after a busy week, so I was hitting traffic just as the sun was reaching that very special degree of 'screw you, drivers'. It was, in short – a pretty glare-rich afternoon driving home.
As I neared home, driving at a reasonably slow speed of approximately 30km/h, I was readjusting my glare visor. As I did so, two cars stopped in front of me rather suddenly. I was in the midst of adjusting the visor as this happened, and ended up running into the back of a car, and it dominoed into another car in front of it.
Thankfully, I was in a fairly safe car – a red, two-door RAV 4.
Despite being caught completely off-guard by the sudden impact (I knew the roads around where this took place – Northmead – fairly well, as I was living there at time and had taken the time to learn the particular eccentricities of the roads of this suburb), I managed to ensure that I responded to the incident appropriately.
Following the initial impact, I turned off the motor, and did absolutely nothing but breathe, to calm my nerves and take stock of the situation.
The airbag had not deployed.
The seatbelts hadn't busted in any visible way.
Everything seemed to be in order. Aside from the bleeding obvious.
Once I've taken stock of my situation, I emerged from my car and saw that the front had been mangled like a cheap tinnie after a big night out. Oh boy.
My attention then turned to the two cars in front of me, both of whom had also stopped (it was at this point I realised that the collision had affected more than just the car in front of me). I sidled up to one car after another, to check on their inhabitants and determine the state of each car's passengers.
The passengers of both cars appeared to be unharmed and one by one emerged from within their vehicles (a Toyota Corolla and a Mazda 2). Just as I had done earlier, the drivers of each car took stock of the situation so as to determine the level of damage done. Ultimately, the car in the very front had sustained no visible damage (and ultimately drove away later on).
However, both my car and the car immediately in front of me (the Corolla) in the end needed to be towed due to having sustained considerable amounts of damage.
After we'd all had time to process the levels of damage done to our respective automobiles, we proceeded to very civilly exchange details, including taking pictures (on our smartphones) of each driver's licence plate, driver's licences, and contact information, including emails and phone numbers.
Following this, we all proceeded to turn our hazard lights on, and carefully moved away from the scene, and carefully crossed three lanes of traffic to the nearest intersection, and then made phone calls to the police and emergency services, as well as our respective insurance companies, to determine what course of action to take next. The three of us then proceeded to chat politely for 15 or so minutes as we awaited the arrival of the police and ambulance.
Once the police and ambulance arrived, we were all given the quick Once Over to ensure we hadn't broken, strained, or pulled anything, and then explained the situation that had occurred to the officers, and ensured that our stories corroborated and held up to (pardon the pun) the light of day.
Throughout the course of this entire incident I managed to maintain my cool at all times. I attribute this zen-like status due to the road safety and emergency training I went through when preparing to get my driver's licence, as well as the refresher course I did prior to starting the job I worked at the time (as a sales representative, which involved a consistent and regular amount of travelling).
I consider myself lucky to have also been required to take first aid courses for previous roles, which also included emergency situation training. Luckily, none of this was necessary in this particular instance, but I've no doubt that having undergone training for such situations assisted me in maintaining a calm and clear focus and demeanour.