Originally published on LinkedIn in March 2017.
---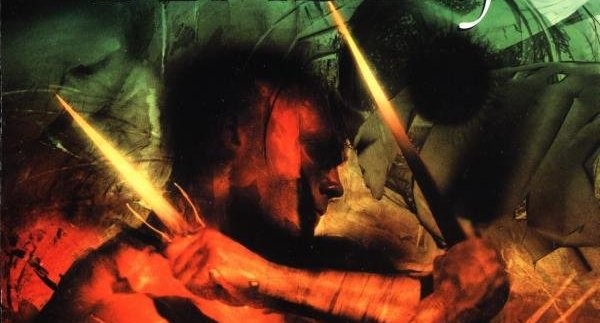 If you haven't read the 'Acts of Caine' novels by Matthew Woodring Stover, do so now. Publishers – if you're out there and can see this: go and find copies of 'Heroes Die', 'Blade of Tyshalle', 'Caine Black Knife', and 'Caine's Law'. Go and find them, and for the love of any and all gods that might be out there listening: give the man a book deal, and savvy marketing department, and a staff of publicists who can market the ever-living shit out of this guy. Del Rey have never managed to properly market his books, and for years he has remained a cult author. The success he so rightly deserves has eluded him.
And that's not right. And as Matilda said: "and if it's not right, you've got to put it right!"
Each book in Matt's Caine series is different, has a different tone, structure, and texture to it. Matt's books are astonishing in their diverse narrative approaches, humbling in their clever narrative developments, contain complex, complicated, dynamic, three-dimensional characters. And prose and dialogue that sparkles and never, ever bores.
Don't believe me? Then go listen to Stefan Rudnicki, the voice actor for 'Heroes Die':
Go and read the review Scott Lynch (of 'Gentleman Bastards' fame) wrote years before realising his own success as a writer: https://www.rpg.net/reviews/archive/9/9825.phtml
How about John Scalzi's ebullient and gushing praise for Stover's books? Would that suffice?
Matt Stover is an author that deserves a bigger audience than he's thus far received. His books predated the contemporary 'grimdark' movement and are frequently cited as a source of considerable inspiration by many contemporary authors who grew up reading his novels, and did what any smart author does:
They stole from the best.
And if you want to steal from the best?
You steal from Matthew Woodring Stover.