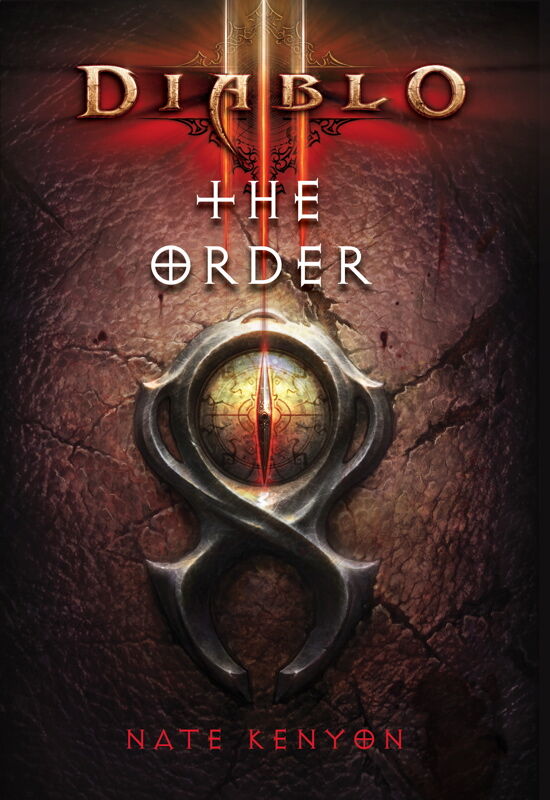 Media tie-ins are a notoriously tricky balancing act for writers. On the one hand, it's a fun opportunity to play in someone else's sandbox and a chance to contribute your own voice and ideas to the established world and lore.
On the other hand, the stories they can tell are hampered by the restrictions set out by the parent company and publisher. Commonly, media tie-in novels provide background information or lore that games don't explain due to narrative/design constrictions or because it would simply be too distracting.
Which forces writers to engage in a tricky – if not fascinating – balancing act, balancing their creative impulses with the boundaries and parameters set out by the needs of the text. Instead of reaching out to previous tie-in writers like Mel Odom or Richard Knaak, Blizzard Entertainment and Pocket Books instead decided to bring in American horror and thriller writer Nate Kenyon, best known for his Bram Stroker Award finalist novels Bloodstone and The Reach.
As explained in an interview with Kenyon, "The Order is an attempt to reboot the franchise, in a way, by providing the back story from the first two games and giving a lead-in to the third."[1]
Not unlike the Star Wars extended universe, Blizzard Entertainment brought in new blood to try and revitalise the series and explore new ways to tell stories within the world.
In this they have succeeded. Kenyon's horror sensibilities are clearly on display within the novel, conveying a distinct and legitimate sense of unease, discomfort, and a palpable sense of a world descending into darkness and decay.
Divided into three parts (The Gathering Shadows, Darkness Descending, and The Lord of Lies) across 40 chapters, The Order reintroduces readers to Deckard Cain, an established character from the first two Diablo games, and also introduces the character of Leah – who appears in Diablo III, as well as the monk Mikulov, who appears in several other stories, including Storm of Light and Brothers in Arms.
The Gathering Storm, the novel's "setup sequence", introduces the principal characters and a familiar face or two from previous games, as well as the principal antagonist of the novel, the wholly unimaginatively named Dark One. (Clearly 2012 wasn't the year to retire certain exhausted genre tropes.) Darkness Descending is the novel's road trip sequence, and is followed by the third segment, The Lord of Lies, which is a gripping and exciting action sequence from nearly start to finish, and shows off Kenyon's finely-honed thriller muscles.
If there are any complaints to be had, they are few and insignificant in the grand scheme of things. Kenyon's penchant for grim and sometimes peculiar analogies can become tiresome to some readers, and the sparse level of description given to environments and characters might leave some readers frustrated, particularly those accustomed to larger fantasy novels where such things are par for course.
So despite a successful standalone novel, the novel does also provide some valuable insights and information for anyone about to sink their teeth into Diablo III. As stated by Kenyon, "There are major clues to some of the most important parts of the game, and this novel will give gamers a new perspective on D3 that they wouldn't have without it. I think players who read the novel will go into D3 with a deeper understanding of why these events happen, why certain characters behave the way they do, and it will make their experience that much richer and more complex."
In short, there's something for everyone here. For Diablo fans, a bit of extra lore, and for general readers, an ambient and perhaps slightly underwritten but otherwise effective fantasy horror novel with a nice dose of mystery, intrigue, and character development.
Diablo III: The Order is available now in bookstore as well as on the Kindle store. You can learn more about Nate Kenyon at his website (though it does appear to be down at the moment).
---
[1] https://archive.rpgamer.com/games/diablo/diablo3/theorderinterview.html