I have a friend from California, Aaron, who vanishes and reappears at random. Back in 2008, he'd asked me to do some translation work on a script for a film about Russian mythology.
Having finished my work on the project, I'd stopped hearing from Aaron. Once again, he vanished. A few years passed and he resurfaced. An email appeared in my inbox, asking me if I was interested in working on a real estate project. "What the hell," I thought, "why not".
A few Skype calls later, I found myself with a tight one-month deadline. So I dove into the deep-end into the topic outside of my work hours (at Thomson Reuters) and produced the following abbreviated guide to buying property in California. A lot of real estate content struck me as being a bit on the dry end, and I'd been given free reign to spice up the content a bit. So I gave my best go at writing about property that I'd want it written for me if I were a prospective buyer.
---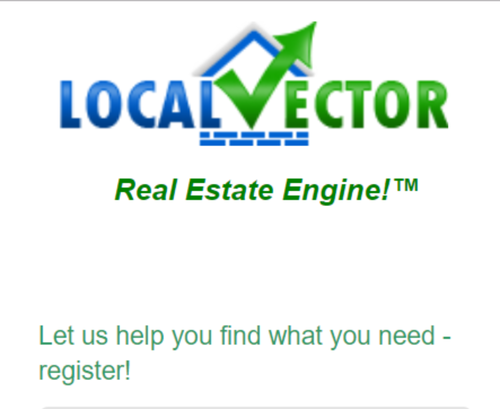 Introduction
You might think that the country has hit entered a period of economic turmoil, and that it's no time to try and make any risky decisions. You may have a home which, due to a variety of unexpected circumstances, you'd like to sell, but are afraid to do so, for fear of losing money, due to mistakenly thinking that it's not a buyer's market. In reality, even during times of recession, a person can still make a profit by selling their house. It might not be an ideal time, but that by no means you can't place your house on the market and find buyers within a reasonable amount of time. Don't believe it? Then allow the agents and staff of LocalVector to prove otherwise.
Internet Listings:
Is it for you?
There are many virtues to having your property's profile online: you can connect with a multitude of buyers automatically with the simple click of a button. It's an extra bonus, in the selling process, one more thing that'll attract viewers' attention. When listing your details online, it lets you inform would-be buyers of a variety of traits pertaining to your house, and it provides the opportunity to hook viewers' interests by letting them know about the number of bedrooms, land size, number of bathrooms, heating system, etc., that make the house a unique property. An intelligent seller will realize quite quickly that they're competing against other sellers, and thus, they have an opportunity to emphasize those unique traits pertaining to their house that no one else has, like for example: a fireplace, a balcony that gets a terrific amount of sun or shade, a great outdoor area for bbq's, a sunroom where you can relax in comfort, whilst feeling as though you're outdoors.
It also affords you the opportunity to use your own images, or specialized ones prepared by either your agent or yourself. As such, make sure you take flattering images. For example: wide-angled lens will produce photos which emphasis spaciousness. And make sure you've got good light and color filtration systems set up, to bring out the best lighting and color-balance possible. So if your property has something particular or special about it that you think merits being brought to viewers' attention? Photograph it with love.
Cheaper Than You Thought
Also, it's cheap. Really, that's where going online is just the most spectacular bonus. It's fairly cheap. Sure, you have to sometimes pay a small fee to get your home listed online, but it's such an astonishingly small fee that could potentially reap great rewards. It's investing in yourself, and that's never a bad idea.
Consider also the following factoids: the majority of would-be homebuyers start their search online. In this era of ours, people are prone to doing their research online before visiting the actual physical location. And consider the following: compared to online entries, newspapers are designed to be as brief and to-the-point as possible. Websites, by comparison, do not have any word-count restrictions, and feature numerous high-resolution images, and even a street-view option that lets you see what the surrounding neighborhood looks like, as though you were there yourself.
Helping Your Agent [Help You!]
For your agent, being able to refer to an online advert provides him or her with one more helpful tool that only assists the agent in his or her job. Should anyone make a phone-call query to them, regarding your property, the agent can say "well if you're out of town but coming to the area for the weekend, take a look at Local Vector's website, so you can see what we've put up online. And of course, once you're here, we'll be able to give you an even better look, during the open house inspection."
Everyone wins, no one loses. Going online is cheap, it's easy, and unlike newspapers, you don't have to wait till a certain edition of the paper (such as the Sunday version, which tends to feature specialized inset home-sale magazines) to pique people's' interests. And they can always bookmark the site featuring your property and return to it later, for a second, third, etc look.
Alternative Paths:
Multiple Listing Services
However, if you're worried about security, or simply uncomfortable having your property listed online, there is always the option of an MLS (multiple listing service) which is like an online real estate service, but with a distinct difference: it's not public. Only people working in real estate will be using it, and what they'll have available to them is rather like an encyclopaedia entry about your property.
Now, MLS entries can feature FSBO (For Sale By Owner) properties (which means the seller isn't going through a real estate agent). However, because the agents who access these MLS entries might not be receiving the best commission possible, some will often ignore the properties listed in MLS systems and not show them to prospective clients (though by law they are obligated to do so).
Frequently, MLS entries are produced for prospective buyers in the form of a customized report prepared by an agent. And of course, no surprise, people frequently seek out those details that are readily and easily provided by online services – including details such as the number of bedrooms, bathrooms, the price ranges, etc.
Price Inflation:
Weighing Up Overpricing Decisions
First and foremost there is the chance that your home won't sell. This is the main danger. If you risk putting up a price that's more than what the market deems it to be worth, you'll not sell. And the longer you maintain a selling status, the worse off you are. With real estate, you want to sell as quickly as you can. A prolonged unsold status is never, ever a good thing. And a result of not selling for prolonged periods of time amongst some would-be sellers is that they then drop the price, or accept an offer lower than what they set the house at.
The Dangers of Overpricing a Property
Ask yourself this: are there other homes in the area for sale? Observe the prices they are offering. Compare them with yours. Are their prices similar to yours? Are the homes themselves similar to yours? If so: you may be undermining your ultimate goal. By artificially inflating your asking price, you run the risk of receiving fewer offers on your property, and having fewer interested parties. Would-be buyers will consider your asking price to be unreasonable, and may jump to conclusions about the seller, and conclude that the seller is greedy. When considering this, contemplate whether other buyer are savvy enough to determine what your property's actual market value might be. And remember also that appraisers will also be able to work out that you've jacked the price up artificially and thus may not hand out loans to would-be buyers because of that
People always wonder why such a high price is being asked for a home. Many will wonder what makes the property so special. Some may even think that there is something wrong the apartment or house that's been advertised as being for sale.. Whether or not there's even something wrong with the property doesn't matter – it's not reality that's important, but how people perceive reality, that matters.
Consider whether or not people will look at your house and think it a budget-killer. Losing potential buyers is in no one's interest. Even if you could find buyers willing to accept your asking price, a potential buyer's bank might not approve a loan, finding the asking price to be too high and likely inflated. These are the risks you run. So consider alternative options available.
Sense and Sensibility on the Market
Work out what the actual marketplace value of your property is, and set it accordingly. Allow prospective buyers the chance to be able to bargain and make deals, and have financial wiggle-room. Don't hamstring them. Focus on getting the best possible return on your investment through the bargaining process. In the end, it'll work out well for you. You'll have more offers from which to chose, and less stress and worry as to why agents aren't showing off your house.
Selling Properties: On Your Own,? Or With An Agent?
Understanding for Sale by Owner Sales: Risks and Rewards
When selling a property, there are two options available as a means to sell one's property: a property owner or owners can arrange to sell their property on their own – which in the real estate market is referred to as FSBO (For Sale By Owner), or an agent can be hired.
Each has its own risks and rewards. The downsides to selling a property on one's own sans an agent For starters, customers will see more homes if they hire an agent is because an agent will enter their property in the MLS from where the listing gets distributed to a whole number of sites on the internet. If you are selling on your own then you will not be able to list your home on the MLS and you would need to do a lot of your own marketing. The exposure is not even comparable. (FSBO's usually don't go on the MLS)
FSBO: For Sale By Owner
You're probably wondering about a term you've heard bandied about in the past by agents and sellers: FSBO. FSBO means For Sale By Owners. When one sells a property without an agent, their property listing is referred to as being FSBO. The process of becoming an FSBO (For Sale By Owner), has its ups and downs. Firstly, would-be FSBO's think that by doing all the work themselves they'll save money on agent fees, but what they don't see is how that can adversely affect the entire process, and in fact, prolong it. Sure, you may have been scorned in the past by agents, and have become of the opinion that you don't need them, but some agents actually are there to help, and do want to do as well by you as they possibly can. But consider what you'd have to prepare, set-up, and deal with on your own, without an agent.
The Struggles of Selling On Your Own
Evaluating the market-place, valuating the house and suggesting a proper listing price, placing ads, flyers, advertisements, online content, MLS content, dealing with interested would-be buyers, dealing with offers, holding open-houses, weighing up the value of offers made, and so,
so much more. Sounds terrifying, doesn't it There is a reason being a real-estate agent is a full-time job. Now imagine trying to do a full-time job alongside your day-job. How long would you last? Evaluate your knowledge and ability to do a marketplace analysis of the value of local properties, their merits and flaws, and how they stack up against your property. Prepare to accept that your property won't be listed on the MLS data-bases unless you're happy to either pay the listing fees yourself (which comes in the form of a flat monthly fee), or have an agent list your property for you. Furthermore: do you know all the laws pertaining to property transfers in your state? Do to the considerable challenges FSBO's face, have even made FSBO websites where they can list their property without the assistance of any real estate agency.
Due to the many stresses and difficulties FSBO's face, it is not surprising why many would-be sellers opt instead to go through an agent to sell/buy their home. Do you know what price your home ought to be? Do you even have the time to do the research, and deal with and understand the many variables involved in determining the correct asking-price? People who don't go through agents to sell their property have to learn, entirely on their own, (among other things) how to: organise open-houses; and which lawyers to contact to validate the property transfer;
Extra Work, Extra Costs
Certainly, one could expend extra hours doing all the work that could be done by an agent to be spared agent fees, but it is questioned by many in the real estate field whether such approaches ultimately save money in the end. Another unfortunate downside to selling a property on one's own is the repercussion it has amongst real estate agencies: many agents won't show prospective buyers a home that's being sold directly thru the buyer.
Another downside to selling directly to buyers is that many would-be buyers will come to expect a price discount Is the discount expected equivalent with the fees you'd have paid had you an agent? This is but one more question to consider before making a decision.
Benefits to Selling On Your Own (You Can Do It!)
Of course, the benefit to taking the FSBO route is that one can avoid incurring unnecessary fees from real estate agents. Nor will sellers have to suffer transaction fees, or commission fees, and prospective buyers can contact a seller directly, completely by-passing the middleman. And in some parts of the country, this process has been known to work well. But that by no means makes it a sure thing. Consider the place in which you live, the level of competition involved, and most importantly, your own life. Work out whether or not you have the time to deal with the myriad issues involved, and whether or not you can deal with all the variables involved and still obtain the price you think your property is worth.
In short, if you think you have the marketing expertise, the time, the energy, the education, negotiating skills and some magical access to MLS's? If you think you've the energy and wherewithal to be an FSBO'er, then go for it, but be prepared for all the unexpected challenges that await.
Short Sales: Is It for You?
Have you suffered an injury that makes it impossible for you to earn an income for a duration that's insufferably long? Are you likely to fail in making your mortgage repayments? Are you worried about a foreclosure and losing your house? If so, a short-sale is probably something you should consider.
When it becomes impossible to make mortgage repayments, and it turns out that you owe more on your home than it is actually worth, you may want to consider this option. Other reasons for which you may pursue this action include going through a divorce (though hopefully not a messy one), or having to relocate for a job.
Life After Short Sales
Superficially, to the uninitiated, a short-sale might seem to suggest that one's life has taken a turn for the worse and that one is living in less-than-ideal circumstances, but in reality it's a great way to escape one's mortgage obligations. Granted, many will say that it leaves a negative impact on one's credit score, but what also needs to remember is that plenty of people who've had short-sales have returned to the property market as soon as three years later, and managed to obtain a new mortgage, and start the mortgage game anew.
How It Works
Remember: In the U.S. you can get your remaining debt forgiven if you sell your property via a short-sale. So say for example you've a mortgage of $200,000 and you sell the home for $150,000, the remaining balance of $50,000 can (and will) be forgiven by the bank. Now, though you'll also be spared having to account for and pay assorted other costs such as commission fees, property taxes, et all, you may still find yourself taking a tax hit later on down the line, as there are some peculiar tax stipulations that come with initiating a short-sale. So, if you've an income of some sort that's being earned whilst going through the short-sale, that income can be taxed against the cancelled debt. So before you enter into a short-sale, be sure to check with the IRS, and read up on what risks you can incur in terms of taxation. For a more indepth explanation of the taxation risks involved in short-sales, take a glance at SmartMoney's article on the subjct here:
http://www.smartmoney.com/taxes/income/the-taxing-consequences-of-short-sales/
Credit Score Impact
Now, you're likely to wonder how a short-sale will impact your credit score. The reality of the matter is this: your credit score willbe impacted. However, removing a large debt from your credit report is also a positive action, as it frees you from payment obligations until such a time as you return to the property market.
How You Can Get Help
Given the many varied complexities involved in organizing a short-sales (such as how to deal with the lender, obtaining deficiency judgments, obtaining a hardship letter and letter of authorization to begin the process of a short-sale, it's best to obtain the services of a real estate agent. Unlike FSBO's, this is one facet of reality that's best faced with the help and assistance of a thoughtful, details-orientated and highly sympathetic real estate agent. The agents employed by LocalVector have had years of training in dealing with such matters, and understand not only the myriad minutiae that can appear when dealing with short-sales, but also how to communicate in a clear and understandable manner to all their clients how to best navigate through the process in the most efficient manner possible. If you have yet more questions about the subject, searching for "shortsale" on usa.gov will be a helpful resource:
http://search.usa.gov/search?affiliate=housingandurbandevelopment&query=shortsale
Choosing a Good Agent
Now, obviously, you don't need an agent to buy a home, but having one certainly helps, as fulfilling the duties of an agent on one's own can be very taxing and time-consuming, and the end-results may be no better than had you obtained a real estate agent. With that in mind, if you're going to choose to find a real estate agent, would you be surprised at all to discover that a great many agents are at least mentioned, if not referred to, via groups of friends? Commonly, prospective buyers talk to their friends, in search of suggestions. Now, if you do ask your friends, take note of the following: are there any names that come up on a frequent basis? Is there anyone in particular that your friends seem to think is worth hiring?
The Agency Weaning Process
Whilst asking your friends, consider also where you wish to live. Work out what you think you can afford and where you'd like to purchase a property. Spend some time looking around that area, and determine whether or not the telephone-number of particular agents' names appear with regular frequency upon the signs of homes being bought or sold. If so, that's also a good starting point towards finding a good agent, as you want to make sure that your agent is familiar with the area in which you wish to make your purchase, and will know how to develop an accurate strategy that will help you purchase your home.
Interviewing the Agent
Once you've located an agency or agencies that you think might be a good fit, interview one from each agency. But never more than one from each agency, as that can create internal social problems for agents. Interviewing more than one agent at an agency can create extra problems for the managers and employees alike, including rivalries, and that's not conducive to a healthy workplace, so it's best avoided by maintaining the one agent per agency policy during the interview process.
How to Find the Agent That's Right for You
Once you've located an agent (or potential agent(s)), you'll want to make sure that they're a good fit, and that they know what they're doing. So during the initial consultation, ask them the sort of questions that need asking: what their success-rate is, how long they've worked in the industry, in what kind of properties he or she specializes, what sort of clients they've served, and so on. Find out about their track-record, make sure they're capable and intelligent and understand what they're doing. Given that buying real estate is one of the biggest financial undertakings that a person can have, it's important to have an agent who's experienced and with whom you feel comfortable. It's also extremely important that you have an agent with whom you have a good rapport, who's open, honest, well-trained, and who speaks intelligently and insightfully, and understands your needs. Think of an agent like a co-worker or a team-leader: haven't you ever noticed how much better your workplace environment is when you get along with your team leader and co-workers? That same sort of attitude can be applied to the client-agent relationship.
The Duties of an Agent
One of the duties of an agent will be understand every single element of the process involved in purchasing a property, from the beginning to the end, and it's important to have an agent who can explain every facet of the process to you in language and terms and metaphors that you can understand. With this openness comes honesty, and your agent by law must disclose all facts regarding a property to you. If you want to make absolutely sure that this happens, try to hire an agent who's also a realtor, as the National Association of Realtors have a Code of Ethics that is so strict it could make a Jesuit Priest blush. (And remember also that realtors, unlike agents, will often check Multiple Listing Services; whereas with an agent, there is no guarantee that they will do that).
Agent Representation
Furthermore, always make sure that the agent with whom you are working only represents one side of a transaction – you do not want your agent representing both a prospective buyer and a prospective seller. It is best to avoid the numerous ethical problems that can develop as a result of having such an agent. Thus, make sure you ask your agent if he or she is only representing you, rather than yourself and the seller.
Professionalism as a Buyer
That said, there are a few things that you must also keep in mind: a considerable portion of all real estate agents do not get paid a salary; they earn their money from a commission, so it is as important for them to do a good job as it is for anyone else. Given the stress involved in living on a commission-based salary, it is in your best interests to treat agents with as much dignity and respect and professionalism as you would a co-worker. What does this mean? Be courteous to them. Show up on time for any appointments you may have scheduled.
Multiple Offers and the Process Involved
It's not uncommon for sellers to receive multiple offers on a house. In fact, it's even advantageous, as it will create competition, and may even raise the final paid-for price above that which was offered. When you finally come to the stage of sorting out various offers, you'll likely get offers where the clients (via their respective agents) have a loan that's ready to be funded, are willing to pay a certain amount of cash upfront, or some other variant therein. At that stage, one's options will be to either: reject all offers (and request new submissions), reject some offers, or to counter all offers which have been presented.
The Vetting Process
With counter-offers there are different ways of dealing with them. You can present it directly to the agents or buyers, and make a race of it, or you can set a deadline, by which point each prospective-buyer has reissued their offer. So when you're considering the offers that have been issued, it's important to vet those whose offers are most solid. Who's qualified for a loan? Who has guaranteed financing? Some buyers will issue the seller with a list of requests, usually in the form of cosmetic touch-ups that they wish to have made to the property? Others will ask to have you credit a percentage of the purchasing price towards closing costs. These are all legitimate concerns that merit thinking about when looking over offers with your agent.
Buyer Contingencies' Impact Upon Closing a Deal
In order to make sure that you get the best possible deal with the best possible buyer, you need to understand all buyer contingencies that can exist, in order to make sure the entire process proceeds smoothly. Now, a contingency, in the real estate world, is simply a set of clauses which allow a buyer to walk away from a purchase sans any financial or legal penalties. Three well-known contingencies are:
Time-Limit Contingencies (a set amount of days over which the offer must be accepted and begin being processed;
Inspection Contingencies (if upon closer inspection, flaws are found in the house that were notpreviously noted or reported, the buyer can walk away sans penalty);
Financing Contingencies (if a buyer cannot secure financing, they can walk away from theproperty).
As the seller, it's important to see what sort of contingencies will be made by buyers and their agents, so always read over all the legal documents which they present, and read over them carefully.
Buyer Negotiations
Another part of the selling process involves negotiating with prospective buyers. Though you may issue a counter-offer, a buyer can also counter a counter-offer. Be prepared to deal with this in the most calm, and professional manner possible. Each party in the buying and selling process is trying to maximize their respective outcome, and that traditionally involves a few rounds of negotiation between parties. This is a normal part of the selling process, and is sometimes necessary towards moving the property into escrow.
The Escrow Process:
It's French for "Paper"
Now, after all negotiations have been settled, and terms have been reached (with neither swords nor dueling-pistols), a property will enter into escrow. This is good. Extremely good. When a property has entered into escrow, it means that a sum of is being held by neither the buyer nor the seller, but rather, a third party. This third party will hold on to the money, which a buyer provides, as a kind of trust, signifying that they believe that all the documents pertaining to the sale and purchase of the property will be signed, and that all agreements between parties will be fulfilled. Think of it as money offered in trust that the process will continue along as planned, and that neither party will do something colossally stupid. This trust-money that is in escrow is commonly seen as counting towards the buyer's down-payment on a property.
When Escrow Begins
After escrow begins, a series of actions will take place, in the following order. Don't freak out – it's all part of the process, and means that the deal is careening towards its inevitable conclusion. Here is what is to come, once you've entered into escrow:
1. The buyers await the bank's appraisal of the property in question (banks will do appraisals on houses to protect their financial interests – typically this involves getting a price estimate which they compare against the price for which the property was sold, so as to better understand the numbers involved in the process, and thus know what to expect should they need to foreclose on the property);
2. The buyer(s) will secure financing (ideally, a buyer already has a home-loan pre-approved by this time);
3. A letter from the sellers or the seller's agent is sent to the buyer, identifying all known issues that have been found. This letter (formally called a Letter of Disclosure) gets needs to be approved by the buyer;
4. Non-obligatory home-inspections may occur. Realistically, this ought to have occurred earlier in the purchasing process, but sometimes, buyers like to have one last check, just to settle their nerves, and feel reassured that everything with the property is fine, and that all is in order. Should this happen, a buyer can request (and pay for) a home inspection, pest inspection, environmental inspection; etc.
5. Buyers may purchase a variety of insurance policies that they think might be useful to have, including homeowners' insurance, hazard insurance, and so on;
6. Now cometh the Acquisition of Title Report and Title Insurance. The former states that there are no liens (legal claims) on the property by other parties. The latter, title insurance, is insurance that a buyer can obtain to protect themselves legally if and when unexpected issues might appear that were not initially detected during earlier inspections. If there are, and one has title insurance, the seller will be legally obligated to fix any outstanding issues;
7. Buyers can have one last walk-through of the property. It's not necessary, but there is a need to make sure that what's being purchased reflects what's being sold, and so people will do one last check;
8. Buyers will review the HUD-1 Settlement Statement. The HUD-1 form (whose acronym comes from the [U.S.] Department of Housing and Urban Development) lists all the services and fees charged to the borrower by the bank (or whomever the lender is) for the purposes of purchasing (and/or refinancing) a property. If you'd like to see an example of a HUD-1 document, hud.gov has kindly provided one for your convenience here: http://www.hud.gov/offices/adm/hudclips/forms/files/1.pdf.
As of 2010, the HUD-1 contains an additional section, called the Good Faith Estimate (GFE). The Good Faith Estimate is a financial statement that lists a buyer's loan-size, the interest rate, the closing costs, and various other costs pertaining to the property being purchased.
Buyers need to review this, so as to ascertain whether there are any mistakes or mysterious charges (called 'junk fees'). Mistakes (intentional or otherwise) can appear in these documents, and it is important that buyers inspect them carefully for anything that might appear out of place, and get them sorted as soon as they are discovered, so as to not pay excess amounts of money for unjustifiable reasons;
9. Finally, loan paperwork is signed. This is as close as one can come to experiencing a physical manifestation of Hell when purchasing or selling a property. These documents tend to be long, and they tend to be manifestly boring. But they're also incredibly important, so read carefully, and make sure your agent and/or loan officer is present. Look over it with them. They are your armor, your last line of defense, and your sanity check.
Upon signing the loan paperwork, the following set of actions occur:
1. The escrow company executes all and any closing instructions
2. Loan funds get distributed to the seller of the property
3. The light at the end of the tunnel finally appears
And in the End…
Once the property is recorded in the buyer's name, and funds have been transferred to and fro the correct accounts, the property transaction will be recorded in the records of the town or city in which the exchange is occurring, and the buyer's name is officially shown (and recognized) as the owner. And that's when the new owner of the property is given a set of keys, and life in a new property begins.
Escrow Fees
With escrow fees, one may ask: who pays for this? The answer? Both parties. In a real estate transaction, both the buyer and the seller can expect to have to pay one-half of an escrow fee. However, it must be pointed out that there does not seem to be a consistent policy with regards to this. In some states, the buyer may be saddled with the escrow fees, in others, it may be different. It's always best to find out from your real estate agency what the rules are concerning this, and factor it into the costs that will be associated with transferring property ownership.