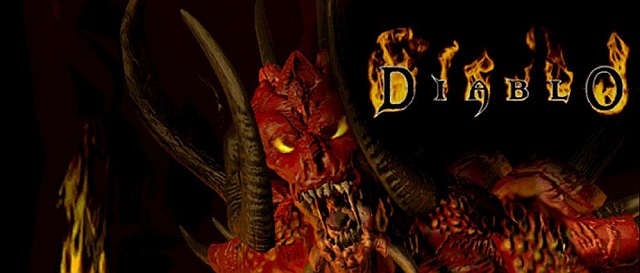 Stay awhile and listen…
Diablo. Released in January 1997, this game kicked off a new style of genre: the action role-playing game (ARPG). Millions and millions of lines of text have been written about the phenomenon that was this game, and the sub-genre that it created within the larger umbrella of role-playing games.
It's a game that's hovered in the periphery of my life since I was a young teenager. It was one of the games we sold at CompUSA when I worked there. Several of my friends were completely enthralled and addicted to it. Several of my co-writers at 3DGaming.net absolutely loved the game's dark and violent atmosphere. Even my DM at the time, in the midst of running an epic five-year campaign, found himself captivated by the sparse dark fantasy world created by Blizzard Entertainment.
Me? Not so much.
As is well-known, the late 90s saw something of a renaissance in the world of digital role-playing games, with the arrival of such titles as Final Fantasy VII, Baldur's Gate, The Elder Scrolls II: Daggerfall, Wizardry VI and VII, Icewind Dale, Planescape: Torment, Pools of Radiance, Dungeon Siege, and more.
Many of these games featured party-based mechanics, a rich amount of lore and backstory, character interactions, dialogue choices, complex plots, and richly-imagined fantasy worlds. Diablo by comparison, had…one main world map. Tristram. And below Tristram? 16 levels divided across four areas: The Cathedral, The Catacombs, The Caves, and finally, Hell.
Compared to its contemporaries, by this writer's estimation, Diablo failed to provide several key components necessary to keep me engaged as a fan of the cRPG genre: depth, story, lore, characterisation, and an interesting world map.
And just to add injury to insult: the game lacked a save game feature nor any meaningful item or inventory management system. And dying in game? That felt like the final slap in the face. Did you die in-game? Guess what? Now you need to go and fetch your body – much like you would in an MMO like Asheron's Call, EverQuest, or Ultima Online.
All the gameplay and design decisions made by Blizzard resulted in a game that felt like a massively multiplayer online game wearing the skin of a single player game. Suffice to say, I was not a fan. The game simply did not speak to me as a gamer. And that's perfectly fine.
Time goes by
In the years that followed, two sequels were released, and a fourth is scheduled to hit store shelves within the next year or two. And despite its age, the original Diablo still has an active and engaged fan base – including, of course, modders.
And oh boy have they kept themselves busy.
There have been numerous mods over the years, including (and in no particular order): Diablo+, Diablo HD, The Hell, Infernity, The Rebirth, Hell 2, and Torch.
Each project sought to bring something different to the game. Rebirth, for example, uses the original assets of Diablo to tell a story set in the aftermath of Diablo II. Diablo + is a quality-of-life mod that integrates features from more contemporary RPGs as well as from Diablo II. The Hell ramps up the challenges in the game to nigh-on nightmarish levels.
Belzebub
And then there's Diablo HD, a single-player and multiplayer mod for Diablo. As with the other mods, it took the base game and sought to make changes, many of them technical in nature, but some, as with Diablo+, sought to make the game compatible with modern systems.
What the team at Diablo HD have pulled off is nothing short of miraculous. In updating the game, they've made a few gameplay tweaks, introduced dynamic levels, new (and randomly-generated) bosses, new locations, and so much more. Though called Diablo HD, it's actually two separate projects: Project Belzebub and Project Tchernobog. The former is a singleplayer and the latter – a multiplayer mod.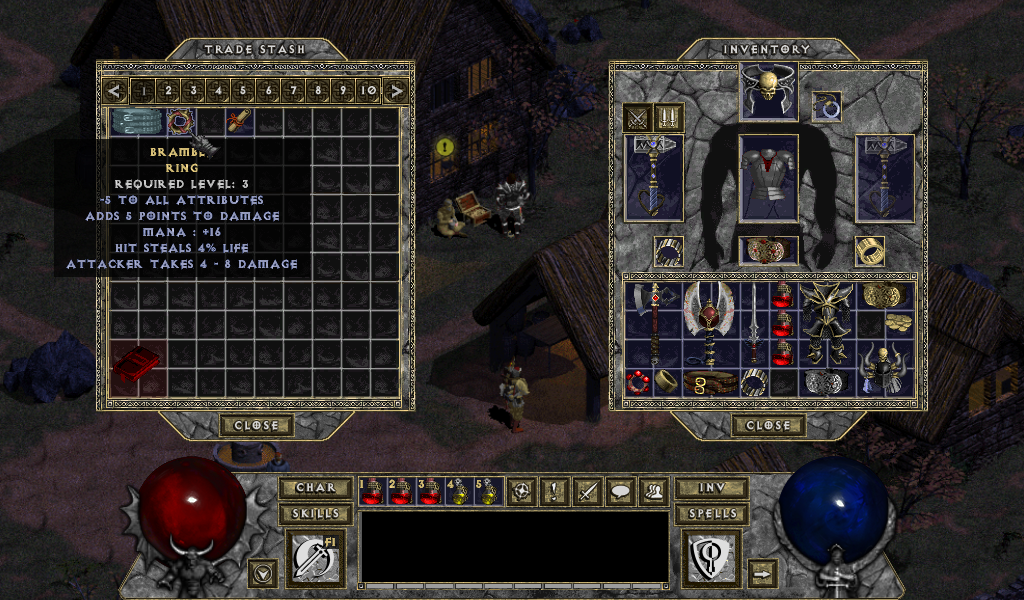 Rather than summarise it for you, here, instead, is a list of just some of the changes made by Project Belzebub:
Increased resolution and support for panoramic screens
Fully integrated with new windows systems
Many user interface improvements
New hero classes Barbarian and Assassin
All quests which were missing from original game are now implemented
Four difficulty levels available in single player
New locations
New special and randomly generated bosses
New spells
New character skills
New item types and affixes
204 unique items
28 sets with 105 set items
170 crafting recipes
Great number of minor gameplay changes
And many more…
And when they say "many more", they mean it. One brave gamer, in fact, has gone through and produced a fantastically comprehensive write-up of every change and modification they could identify within the game, which discusses graphics, storage, classes, skills, spells, gameplay, difficulty levels, and one of my favourite additions – crafting.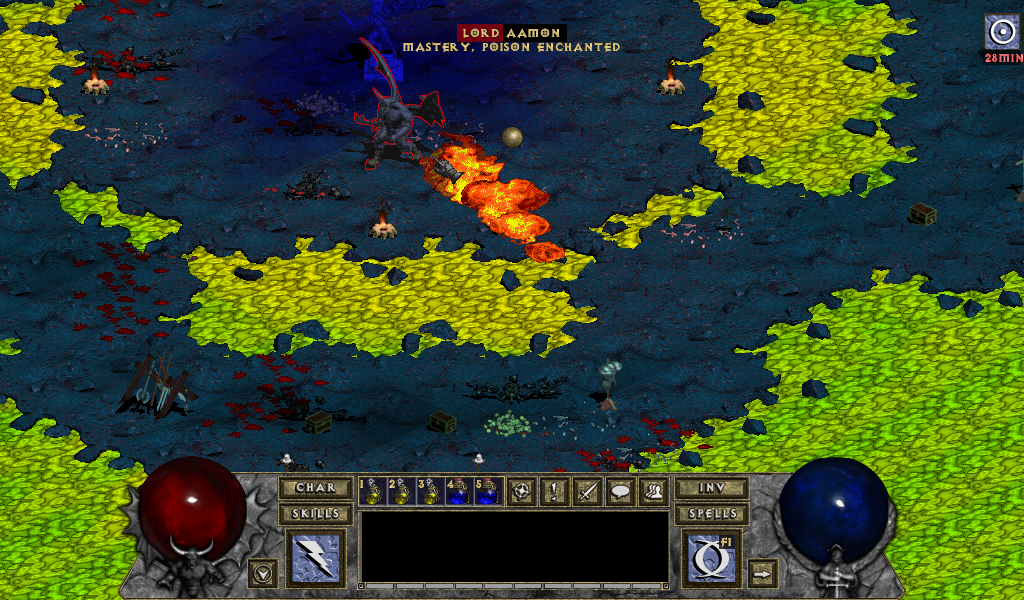 If you have even the slightest interest in Diablo, this write-up by Quasit is absolutely worth checking out. Quasit went to crazy lengths to discuss all identifiable changes in detail.
Conversations with the Past
Project Belzebub is one hell of a mod. Nearly every design feature that frustrated me 24 years ago has been either corrected or tweaked just enough to no longer bug the absolute hell out of me. And if that sounds like a slight against the original game – it's not. Diablo is piece of art from a period of history where designers we were still figuring out what games could and could not do, and experimented with all sorts of choices that contemporary audiences would find completely baffling.
But that was gaming in the 90s. It was the wild west. Designers and artists didn't know what they didn't know. So it's nice to see that two decades later, a group of talented modders could come together to take a classic and find a way to make it not just work for modern systems, but to also work for modern gamers. Or for gamers who felt it came short of meeting its potential all those years ago.
You can learn more about Project Belzebub at the mod's homepage.
You can also join the official Diablo HD Discord server, to discuss Belzebub and the separate multiplayer mod, Project Tchernobog.